Pinsel waschen ist etwas was ich absolut nicht ausstehen kann. Ich zögere es so unglaublich lange hinaus, sodass ich irgendwann ohne sauberen Pinsel da stehe. Nun habe ich die perfekte Lösung, wie es ganz schnell und einfach gehen kann!
Der heutige Post wird in English sein, da ich ihn für BNT News schreibe ~ 
Cleansing my brushes is something i really hate. Staying a long time on the sink and washing the make up out of my brush collection -ugh! I always used curd soap for cleansing them but i don't like how the brushes feels afterwards and the smell isn't nice as well. I testet the Kicho Argan Brush Cleanser and the Kicho Argan Brush Cleanser Wipes and i have to say, i love them!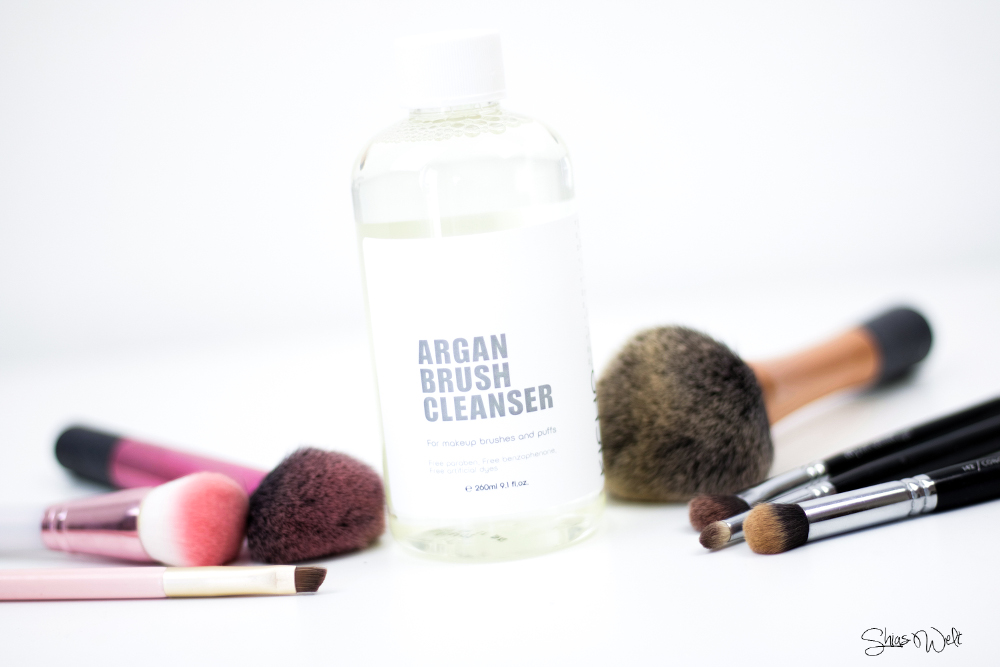 The Kicho Argan Brush Cleanser is a liquid brush cleanser for brushes, puffs and sponges.  It contains a blend of plant extracts such as Green Tea, Calendula, Lemon, and Iris that help provide a deep clean as well as antimicrobial effects. The Argan Oil helps to keep your brushes soft after cleansing ~ The packaging is very minimalistic, which i like. You just dip the dirty brush, puff or sponge into a appropriate amount of the Argan Brush Cleanser and gently massage it. Rinse out thoroughly! I was really impressed after using it for the first time. My brushes felt so soft and clean. No make up left on the brushes. No greasy or oily feeling afterwards! Perfect! You can find the Kicho Argan Brush Cleanser for $20/ 260ml at the official online Kicho website, Kichoshop.com ~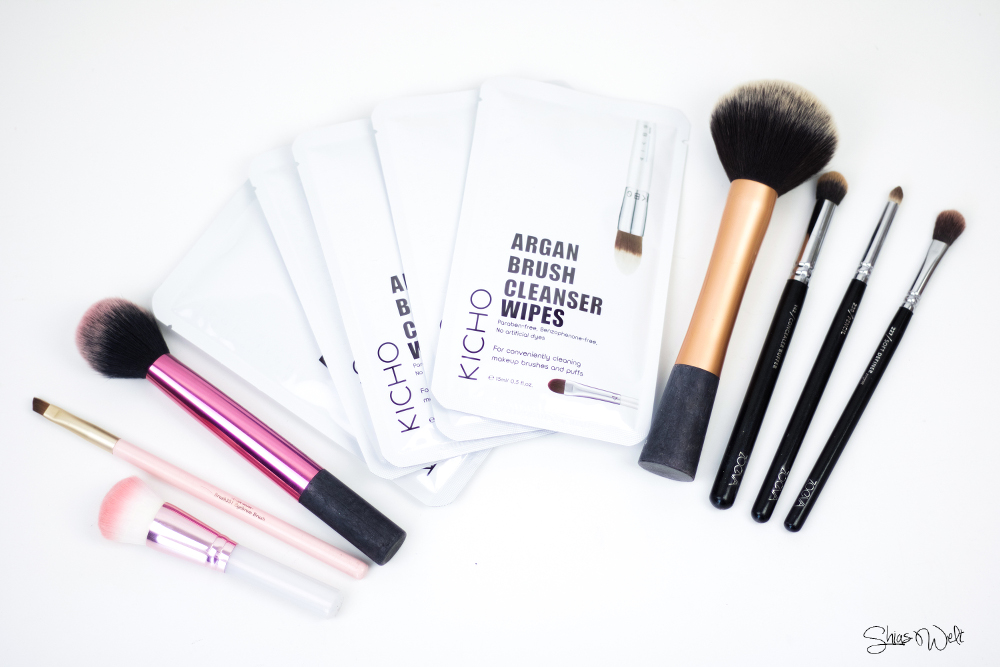 A product i ever heard of before were the Argan Brush cleanser Wipes – yes wipes. Perfect for traveling or cleaning the brushes in-between! The Argan Brush Cleanser Wipes come packaged in a box of 5 with each containing 15ml of product. In each package you find one folded wipe and some leftover liquid inside the sachet ~ The Wipes are folded into 6 section, so you could use it for 6 different brushes. You just swipe the brush across the Wipe until its clean. Afterwards you should hold the brush under running water and let it dry.
I dient expect much from the wipes but was really surprise after the first swipe. The Brushes all got clean very quickly.These wipes contain the exact same formula as the Argan Brush Cleanser, but just in a wipe which is much more quick and easy to use. I am definitely going to take the wipes to my trip to Korea. So convenient!  You can buy the Kicho Argan Brush Cleanser Wipes $17.66 at TesterKorea.com ~
I really like both products and definitely going to buy them after they got empty! Its much faster and better for my brushes to clean them with these products!
Visit BNTnews for the latest Korean news and trends!
PR-Sample