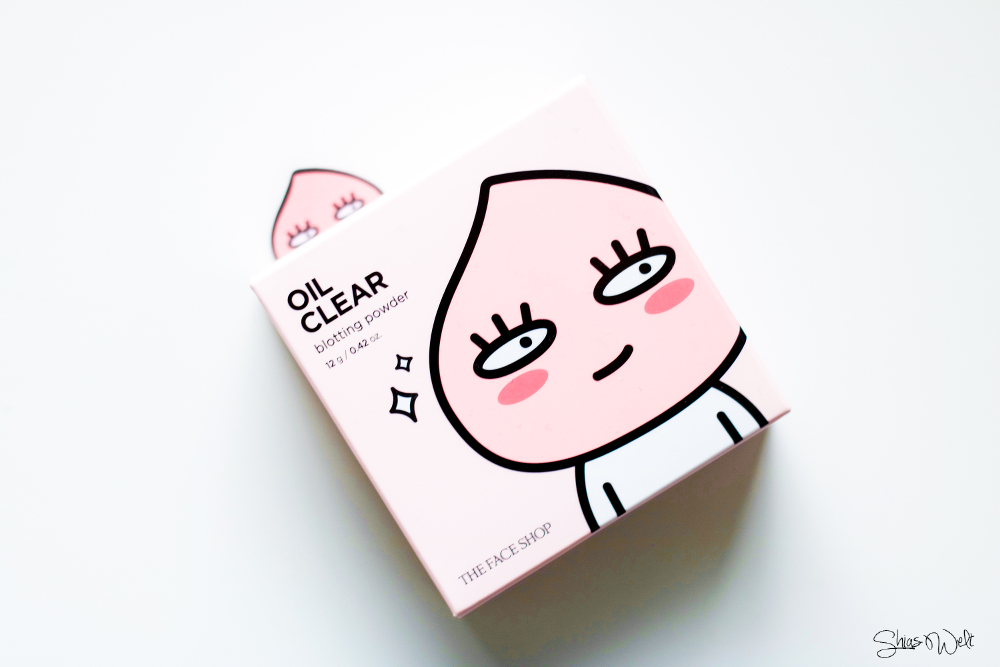 /
The Face Shop x Kakao Friends Oil Clear Blotting Powder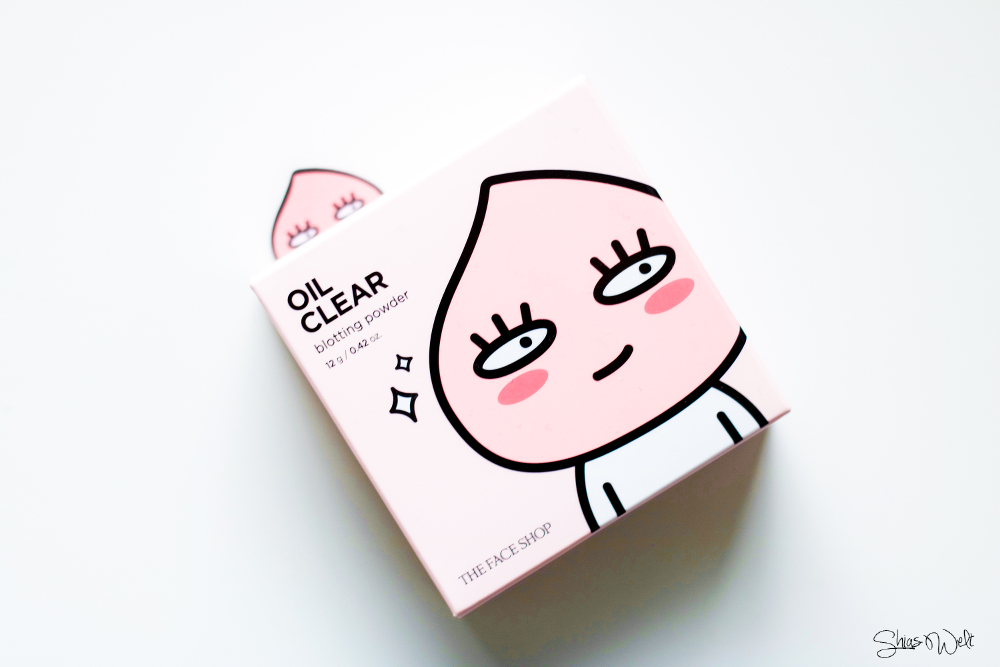 Das The Face Shop x Kakao Friends Oil Clear Blotting Powder ist perfekt für alle mit öliger Haut, aber es gibt noch so einige andere Bereiche, wo das Puder angewendet werden kann.
Im Moment könnte ich wirklich alles kaufen, wo die niedlichen Figuren von Kakao Talk drauf sind. Da ich ein neuen Puder brauchte, kam es mir sehr gelegen, dass The Face Shop eine Kollektion mit Kakao Friends heraus brachte. Eigentlich habe ich keine wirklichen fettige Haut, aber im Moment glänzt mein Kinn und meine Stirn gerne mal und daher habe ich mich für das Oil Clear Blotting Powder entschieden.
 Normalerweise bin ich nich mehr für mattierende Produkte zu haben, da mir der leichte Glow einfach besser gefällt. Außerdem werden trockene Stellen gerne mal betont und es sieht so unnatürlich aus. Früher mochte ich es übrigens total gerne,e in komplett matten Teint zu haben. APeach ziert das Oil Clear Blotting Powder – mein liebste Kakao Friends Figur. Das Puder befindet sich in einer Dose, die sich aufschrauben lässt.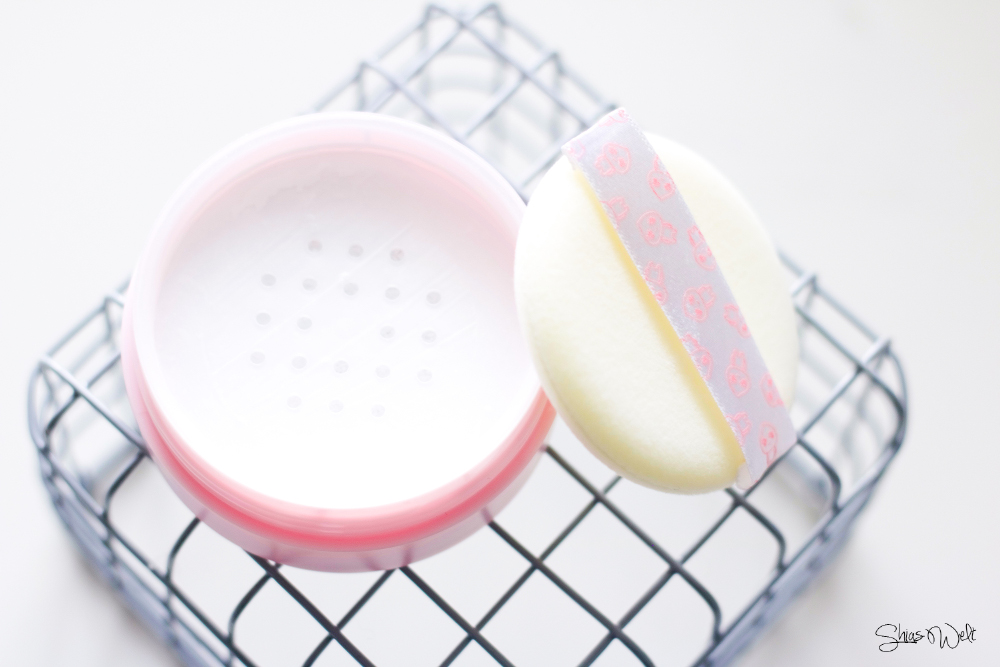 Im Inneren findet man das Puder, welches durch eine art Sieb getrennt wird und eine Puder Quaste, welche ich zum Auftragen allerdings nicht empfehlen kann. Ich selbst entnehmen das Puder mit einem Pinsel, aber Vorsicht: Das Puder ist so fein, dass es sich leicht "aus dem Staub macht" und alles drum herum in weißes Puder hüllt. Das Puder ist sehr leicht und sehr weiß – keine Sorge, die Haut wird nicht weiß eingefärbt. Ich trage das Puder nur auf der T-Zone auf und dort wird das Öl den ganzen Tag absorbiert und es fängt nicht erneut zu glänzen an. Ich bin wirklich beeindruckt! Ich glaube das Oil Clear Blotting Powder ist wirklich perfekt für jeden mit sehr öliger Haut. Es ist übriges auch perfekt als Trocken-Shampoo verwendbar oder als Eye Shadow  Base auf öligen Augenlidern. Alles schon selbst ausprobiert und funktioniert wunderbar!
Ich bin wirklich begeistert vom The Face Shop Oil Clear Blotting Powder und werde es definitiv nachkaufen, wenn es aufgebraucht ist. Ich habe es online gekauft, allerdings ist dies nicht mehr erhältlich. Aber mit ein bisschen Suchen hier und da werdet ihr sicherlich fündig! Gekostet hat das Puder ca. 7€/6g .