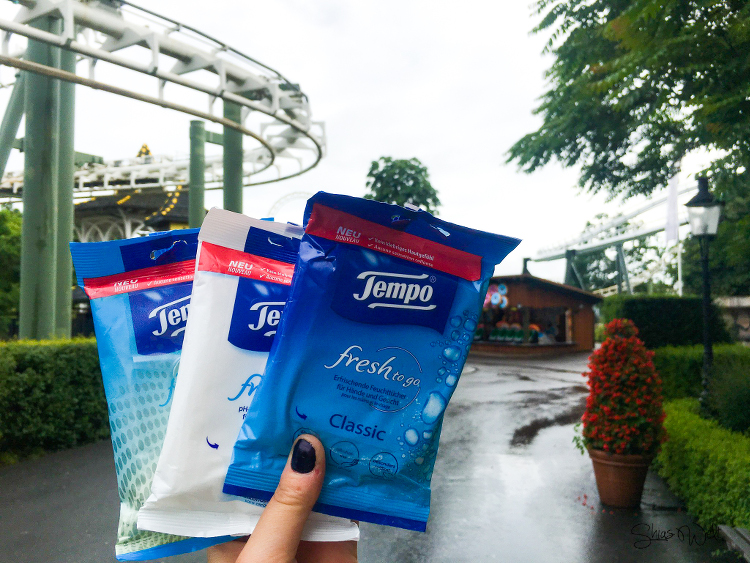 /
Tempo Fresh to Go – Tempo im Vergnügungspark
Anzeige/In Zusammenarbeit mit Tempo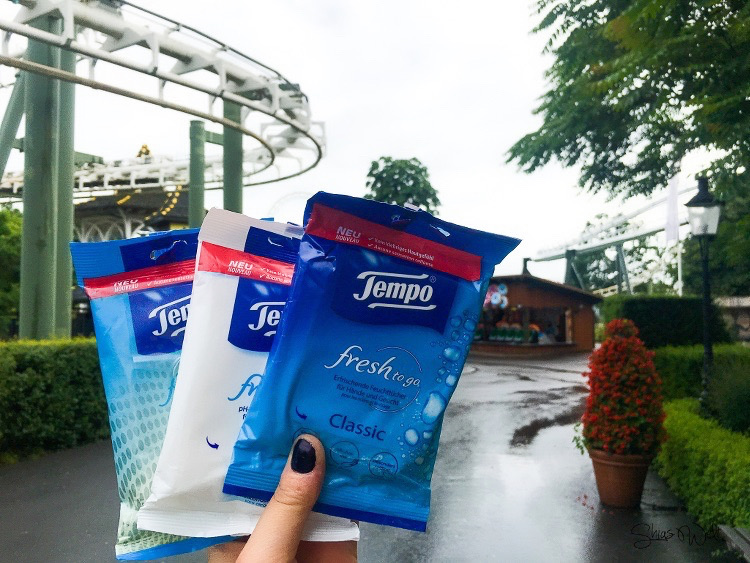 Achterbahnen, Loopings, Karussells & Eis – all' dies liebe ich so sehr und daher ging es letzte Woche in den Heidepark Soltau. Ein Vergnügungspark in dem ich schon oft war und in dem ich mich immer wieder aufs neue wie ein Kind fühle. Leider ist dies auch oft eine klebrige und recht schmutzige Angelegenheit und daher war ich froh Tempo fresh to go dabei gehabt zu haben.
Zum 18. Geburtstag meines Bruders wollte ich etwas besonderes machen. Die typischen Geschenke fand ich blöd und schon relativ ausgelutscht. Lange habe ich überlegt und kam dann auf die Idee in den Heidepark zu fahren. Einfach noch mal Kind sein, wenn doch nun der Ernst des Lebens startet. Gesagt haben wir vorher nichts und sind einfach los gefahren.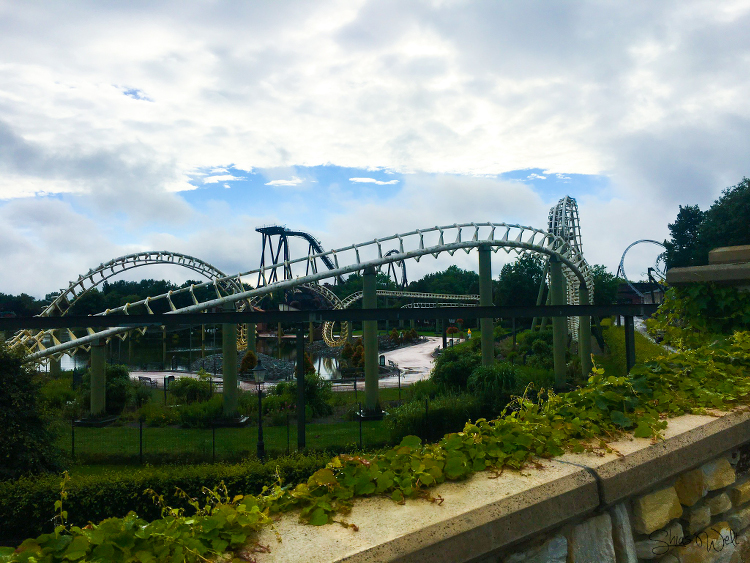 Etwas veräppelt haben wir ihn. Wir haben ihm erzählt, dass es nun nach Hamburg auf die Reeperbahn gehen würde, da er ja nun endlich 18 sei und dort endlich hin kann. Ihm ist fast alles aus dem Gesicht gefallen. Mama und ich hatten eine menge Spaß. Er hat es so lange geglaubt bis wir zum Heide Park Schild kamen.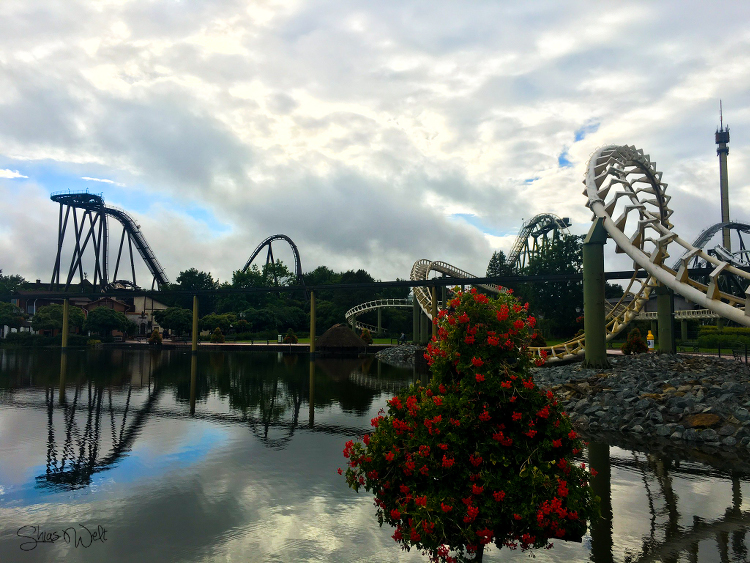 Kaum kamen wir an, hat es geschüttet wie aus Eimern. Es regnete und regnete und es schien nicht mehr aufzuhören. Die Achterbahnen wurden geschlossen und mein Bruder und ich standen in einer Schlange in der es weder vor noch zurück ging. Schrecklich und auch so traurig und vor allem nass. Sehr nass! Alles ist durchgeweicht und die mitgebrachten Snacks waren auch nichts anderes als eine große Pampe in der Tasche. Ein Traum.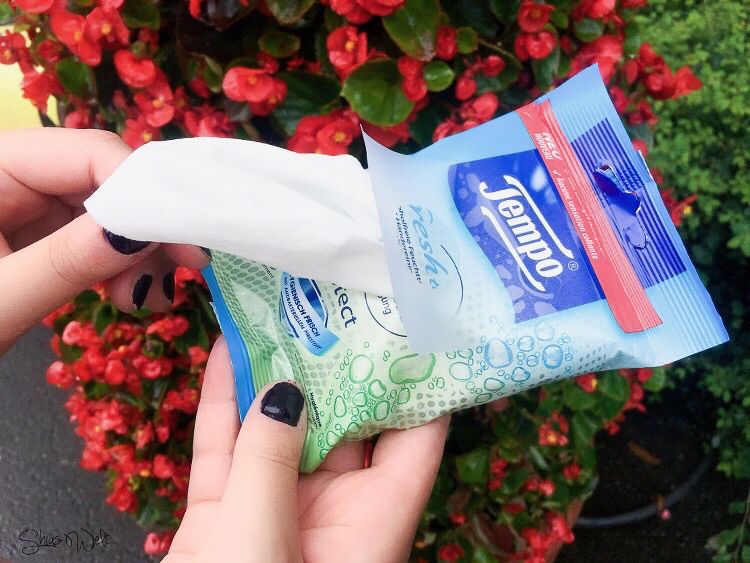 Nun hieß es erst einmal das Chaos in den Taschen los werden. Es war eine ziemliche Sauerei hat alles klebte. Ein hoch auf die Tempo fresh to go Feuchttücher. Die reißfesten Tücher sind der perfekte Begleiter für unterwegs. Sie hinterlassen kein klebriges Gefühl auf der Haut und sind sanft zur Haut. Die wiederverschließbare Packungsöffnung sorgt für eine langanhaltende Feuchtigkeit im Tuch.
Es gibt drei verschiedene Varianten: Classic, Pure und Protect – Alle Varianten sind Alkoholfrei. In jeder Packung sind 10 Tücher enthalten. Neben meinem Desinfektionsgel habe ich meist eine der Tempo Fresh to Go dabei. Ich kleckere nämlich auch gerne Mal oder hab zwischendurch einfach das Bedürfnis meine Hände zu reinigen, vor allem, wenn kein Waschbecken in der Nähe ist.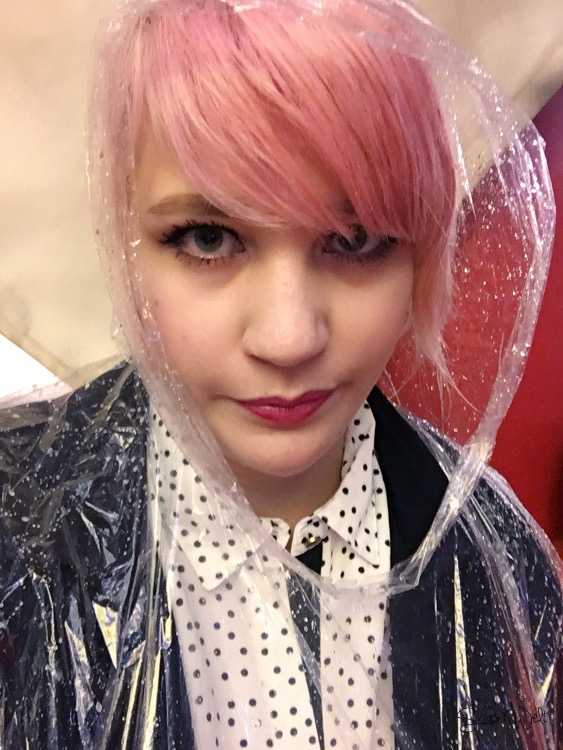 Nach weiteren 2 Stunden Regen, konnten wir dann doch endlich auf die Achterbahnen. Der Park war inzwischen schön leer und man musst kaum bis gar nicht anstehen. Teilweise konnten wir sogar direkt sitzen bleiben und  Runden hintereinander fahren. Der Tag ist wirklich toll gewesen und ich hoffe ich kann bald wieder ein paar Loopings drehen!