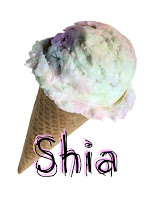 Shias Welt ist ein privat geführter Blog auf dem es um Kosmeik, Lifestyle und vieles mehr geht.
Es gibt die Möglichkeit auf meinem Blog zu werben – dies können alle tun, die einen eigenen Shop, Blog oder Website haben.
Ausserdem biete ich Reviews von Produkten und Dienstleistungen an – Gastartikel von PR-Agenturen und Firmen werden nicht akzeptiert, des Weiteren sind Tester und Probiergrößen von Reviews ausgeschlossen!
Werbung ist für all die Firmen, Shops und Blogs möglich, die ähnliche Themen, wie Shias Welt, behandeln.
Mein Blog besteht seit Juli 2011 – regelmäßige Leser via GFC, RSS Feed, Facebook, Twitter, Instagram und bloglovin': 10000+
Youtube-Abonennten: 640+


Für weitere Details, das komplette Media-Kit und die Konditionen könnt ihr mir gerne eine Email schreiben!
If you have any questions or suggestions, inquiries, praise or criticism, contact me via Email
shia@shiaswelt.de
Ich freu mich auf eure Mails!
———————————-
Shias Welts bisherige Kooperationen
Shiseido – Dior – Clarins – Manhattan – Sally Hansen – Astor – Catrice – essence – Schwarzkopf – O.P.I – Lenka – Yves Rocher – Glossy Box – Liris Beautywelt – Shining Cosmetics – ghd – ANNY – p2 – Balea – Moschino – Yabonga – Broadway Nails – Burt's Bees – LCN – KORRES – Dogz Box – und diverse Andere…
Shias Welts bisherige Events


2012
Shiseido – Im Zeichen des Omotenashi
Broadway Nails
essence – Duftworkshop
Moschino – Event in Bonn
Mod's Hair – Styling
Schwarzkopf – Event in Hamburg mit Gliss Kur
essence & Rossmann – Breaking Dawn Premiere in Hamburg
essence+CATRICE – Vorstellung des neuen Sortiments
L'Oréal/Matrix – Event in Frankfurt
2013
ANNY in München
Manhattan – Secret Blogger Event in Frankfurt
essence – Gel Nails in Frankfurt
Beautypress – Blogger Day in Düsseldorf 2x
The Body Shop Tea Time
Shiseido Ibuki Event
Shiseido Workshop
Lancôme Event
Dm Event
2014
essence "sooo viiiiiiel mehr" Event in Stuttgart
Rossmann Event in Hannover
Für alle die mehr Infos über den Aufbau einen Media Kits brauchen, sollten man hier bei Alenija vorbei schauen!