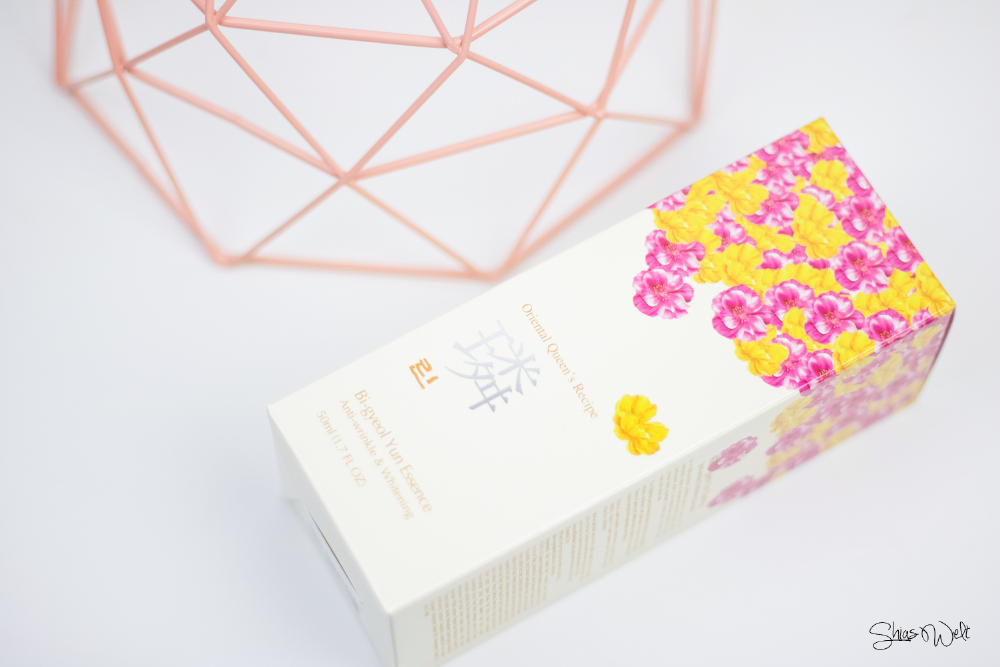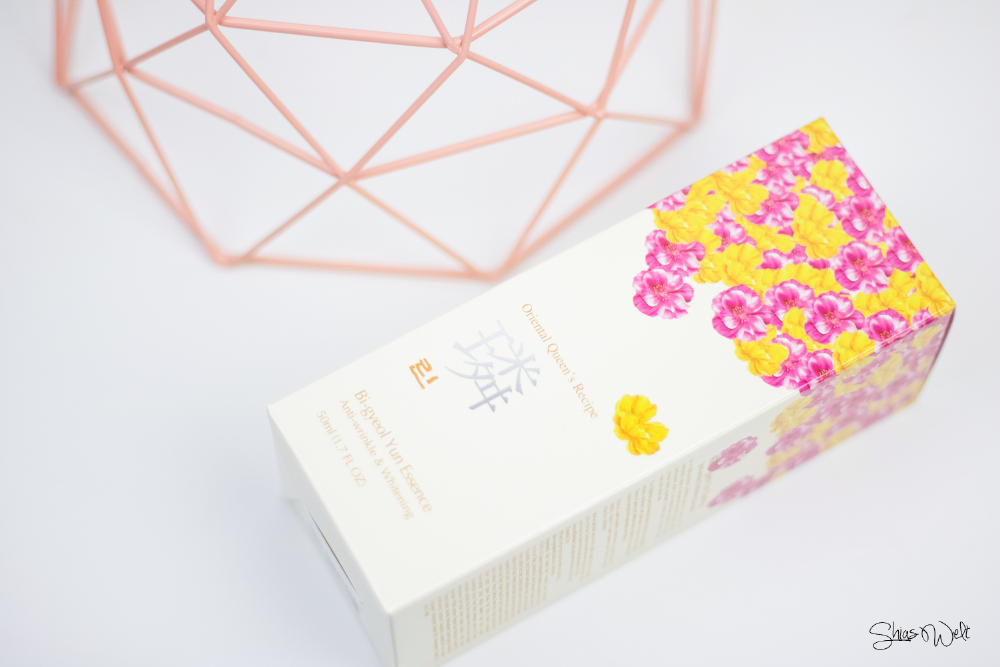 Die Hansaeng Cosmetics Rin Bi-Gyeol Yun Essence ist neu in meine Skin Care Routine. Koreanische Essences liebe ich und diese dürfen jeden Morgen und Abend nicht fehlen. 
Der heutige Post wird in English sein, da ich ihn für BNT News schreibe ~ 
I never heeared of Hansaeng before but according to their website, they are a "true oriental-based" skincare company that uses a mixture of natural ingredients and oriental medicine. Sounds interesting, right? The Hansaeng Cosmetics Rin Bi-Gyeol Yun Essence contains six-year-old fermented ginseng – i know that koreans love ginseng ~ Beside the Essence you can find a toner, emulsion and cream.
 The packaging is super luxious and the essence is inside a glass bottle. Although i don't like the color yellow that much i kinda like that packaging. You really need a good grip to get off the cap, which i really like. I really hate it when you put a bottle inside a bag and the cap loosens itself.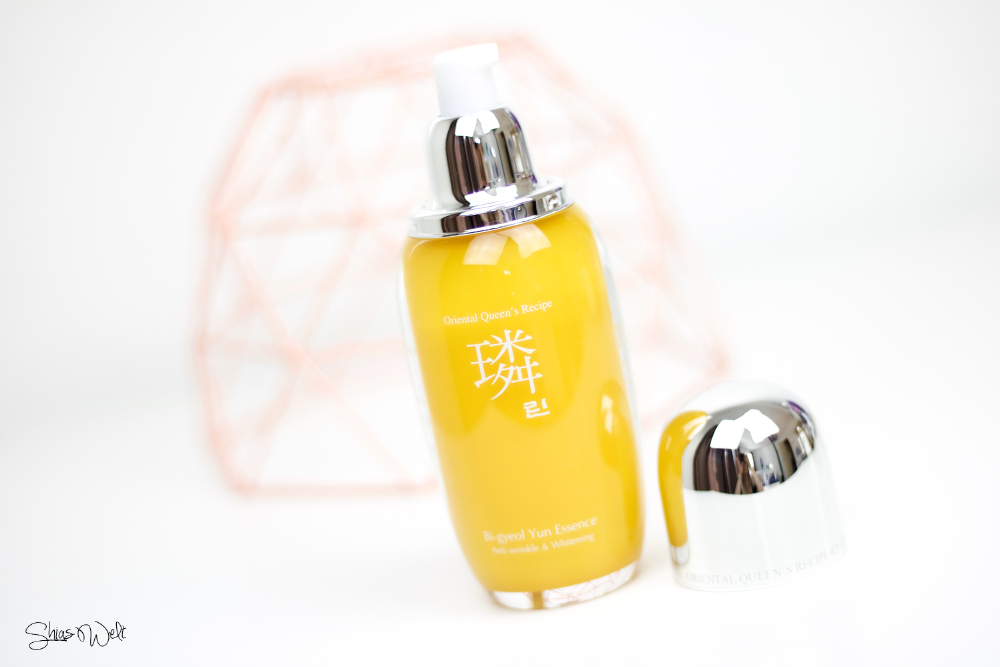 I love all kinds of cosmetics with a pump. It's much more hygienic to use a pump instead of using your finger! I just need one pump of the Hansaeng Cosmetics Rin Bi-Gyeol Yun Essence for my whole face. The Hansaeng Cosmetics Rin Bi-Gyeol Yun Essence is a highly enriched anti-wrinkle and whitening essence full of 15 oriental medicine extract. The essence contains Peony and Phellinus Linteus (a medicinal fungus) extracts which helps promote cell regeneration and skin resilience. Also Adenosine which targets and helps refine wrinkles, as well as Niacinamide which brightens up the skin's complexion and tone.
The Hansaeng Cosmetics Rin Bi-Gyeol Yun Essence has a gel-like texture which is very light. It sinks into the skin very quickly and is not sticky nor greasy. The smell is kinda strong, but i really do like the powdery floral scent. After applying the smell disappears quickly so don't worry if you don't like strong cosmetic scents! I really like the Hansaeng Cosmetics Rin Bi-Gyeol Yun Essence. I cant tell if it's good against wrinkles because i don't have any beside some small ones under my eyes. My skin feels more hydrated and revitalized. The Hansaeng Rin Bi-gyeol Yun Essence (50ml) retails for 26,000 won in Korea (~$23.23 USD). However, I was able to find it available online for $42.81 at Kmall24.com ~
Visit BNTnews for the latest Korean news and trends!
PR-Sample